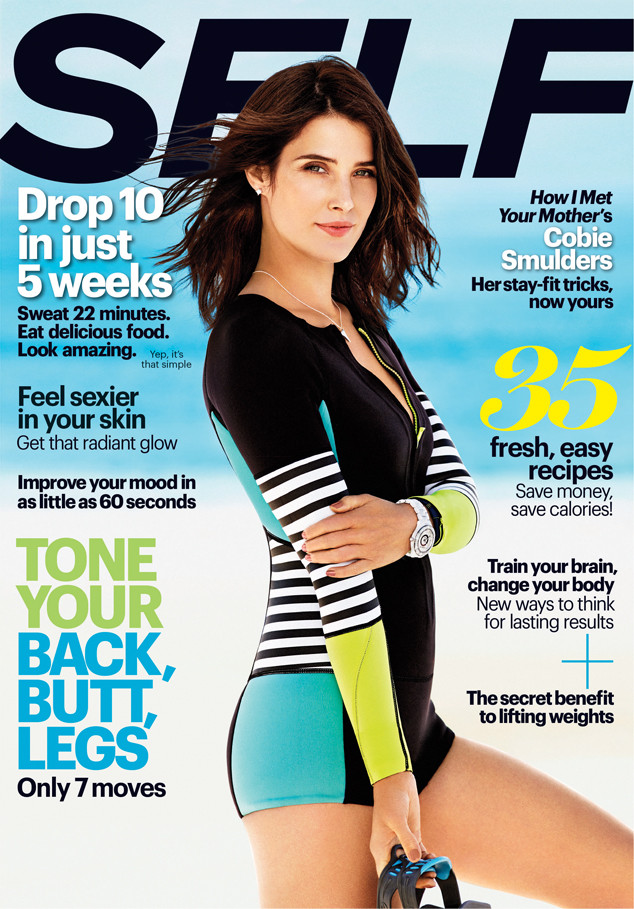 David Gubert for SELF
While Cobie Smulders may be best known for smoldering on the silver screen as Robin Scherbatsky on How I Met Your Mother, in reality, the actress has a very laid-back approach when it comes to maintaining her enviable figure.
And her take on diet and exercise is incredibly refreshing in the fitness-obsessed world of Hollywood, as the 31-year-old stunner admits in the latest issue of Self magazine, "I've never been the person who's like, 'I've got to get a four-pack of abs!'"
But that doesn't mean the brunette beauty, who is married to SNL star Taran Killam, doesn't make her health a huge priority. So how does she maintain her stunning frame? It's all about moderation, according to the CBS star.