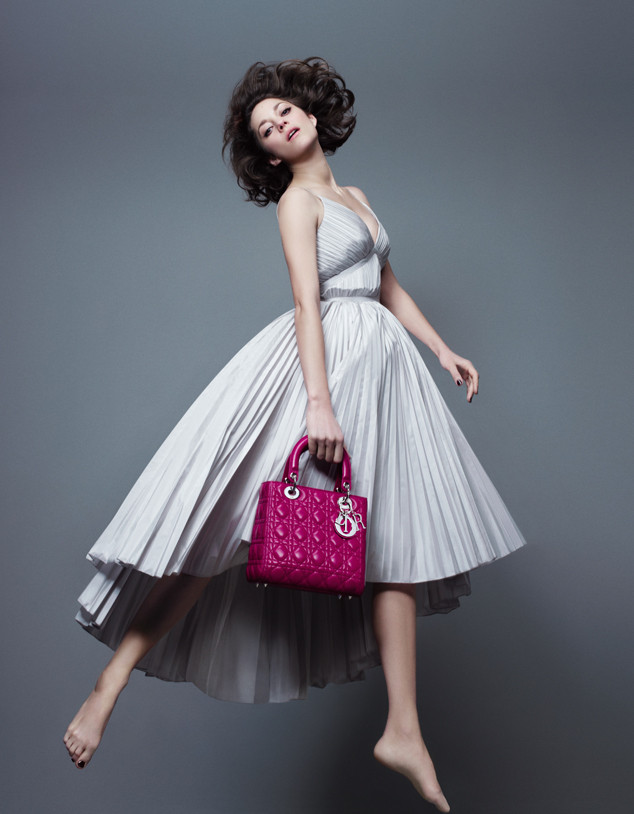 Jean-Baptiste Mondino/Dior
Cue the Kris Kross track, y'all!
Dior has released their second campaign of 2014 and this one is starring another Oscar winner: Marion Cotillard.
Unlike Jennifer Lawrence's stunning but static poses, the French actress was caught in mid-air for the ads. According to WWD, the images were taken as the star hopped on a trampoline. Now in theory that sounds like a fun shoot but some of you America's Next Top Model fans may recall it requires some serious skills.