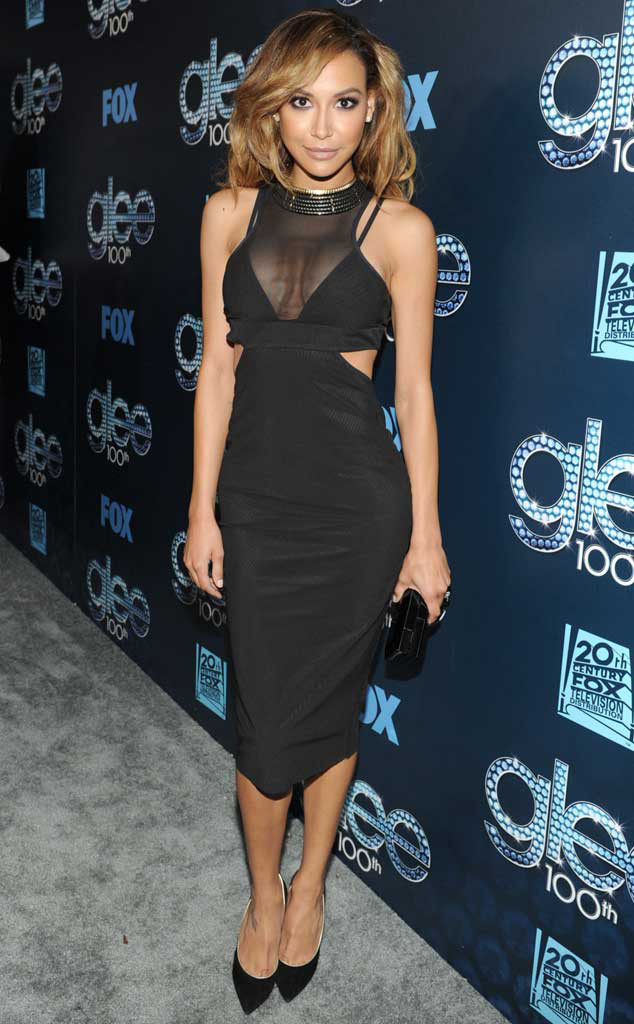 Frank Micelotta/FOX
Naya Rivera is not to be confused with Santana Lopez.
The Glee star unwittingly stirred up all sorts of speculation yesterday that her bodacious figure had undergone a recent enhancement after posting an extra-busty bikini photo in which her cleavage appears to have taken on a perky life of its own. (Her fiancé, Big Sean, is looking on appreciatively in the pic.)
But a source assures E! News that there is absolutely nothing to that speculation, that Rivera 100-percent did not get a boob job.
The only thing at work in that photo is a very padded bikini bra top, the insider adds.