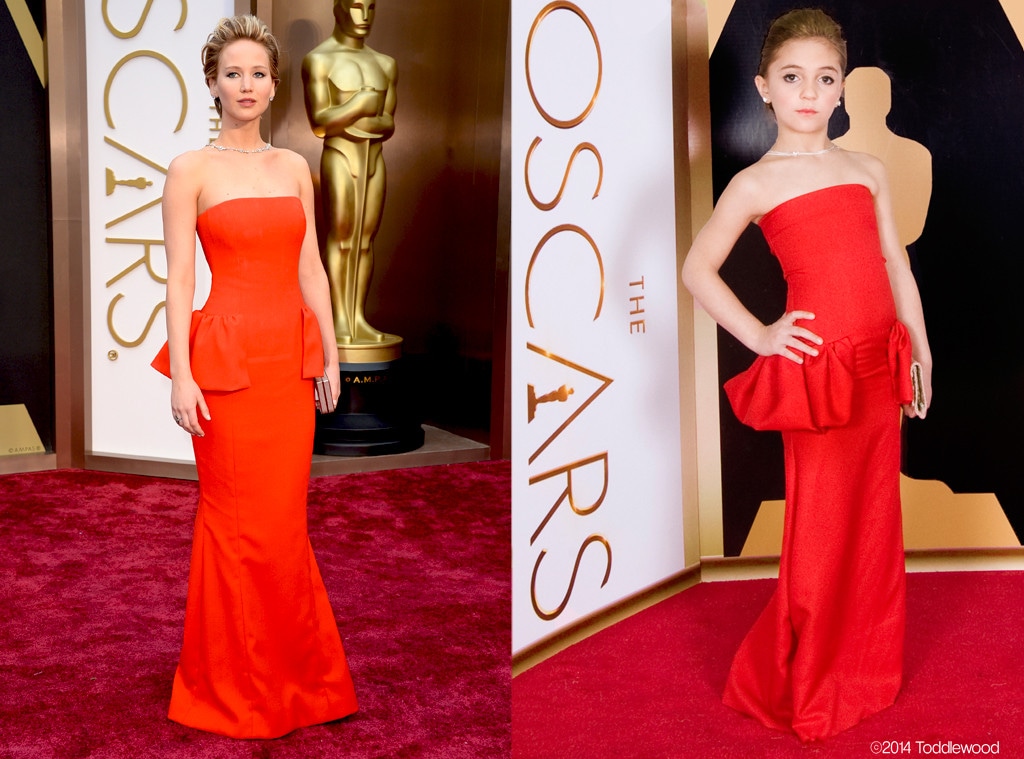 Jordan Strauss/Invision/AP/Toddlewood
What's cuter than Jennifer Lawrence tripping over herself on the Oscars' red carpet? A little girl dressed just like J.Law when she took that tumble!
Yep, the Toddlewood Kids are back again, modeling mini re-creations of the movie stars' Academy Awards looks! Tiny Katniss is a cutie, but just take a look at Jared Leto's mini-me!
Little Leto looks dapper in a black and white tux just like the Dallas Buyer Club star wore. Little Leto even has the tousled-yet-pretty ombre hair thing going on (although presumably this kid's wearing a wig), and the same facial scruffle/sparse goatee as the Academy Award winner.
Jordan Strauss/Invision/AP/Toddlewood
Then there's the kid version of Lupita Nyong'o in that gorgeous custom ice blue Prada gown! Little Lupita nails the look, right down to the sparkly headband and sparkly earrings. The 12 Years a Slave star wore gold Fred Leighton jewelry, but let's hope little Lupita got the kids version of this for her photo shoot.
Jordan Strauss/Invision/AP/Toddlewood
Matthew McConaughey and his wife, Camila Alves, got the tiny treatment as well. Their kiddie counterparts seriously did alright, alright, alright recreating the stars' old-school Hollywood glam ensembles!