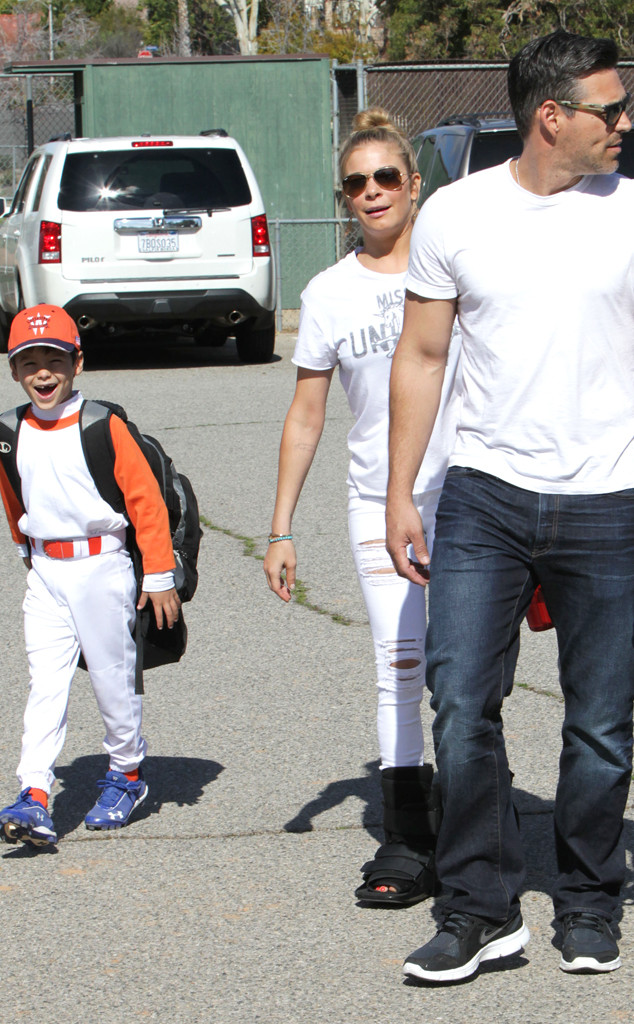 MAP/Splash News
There's nothing like watching a movie with your loved ones for Sunday funday!
After a busy day supporting her stepsons Mason and Jake with hubby Eddie Cibrian at their various sports games, LeAnn Rimes and her trio of guys head out to the theater to catch The Lego Movie.
The country crooner tweeted, "Happy Sunday I feel like it's Monday w/ our busy day. Baseball pics, basketball, baseball game, wrk w/ @darrellbrown & then fun Lego muvi...Yesterday was so happy 2 baskets scored, 2 bit hits, great dinner, sweet family & "everything is awesome" stuck in my head #thankslegomovie."