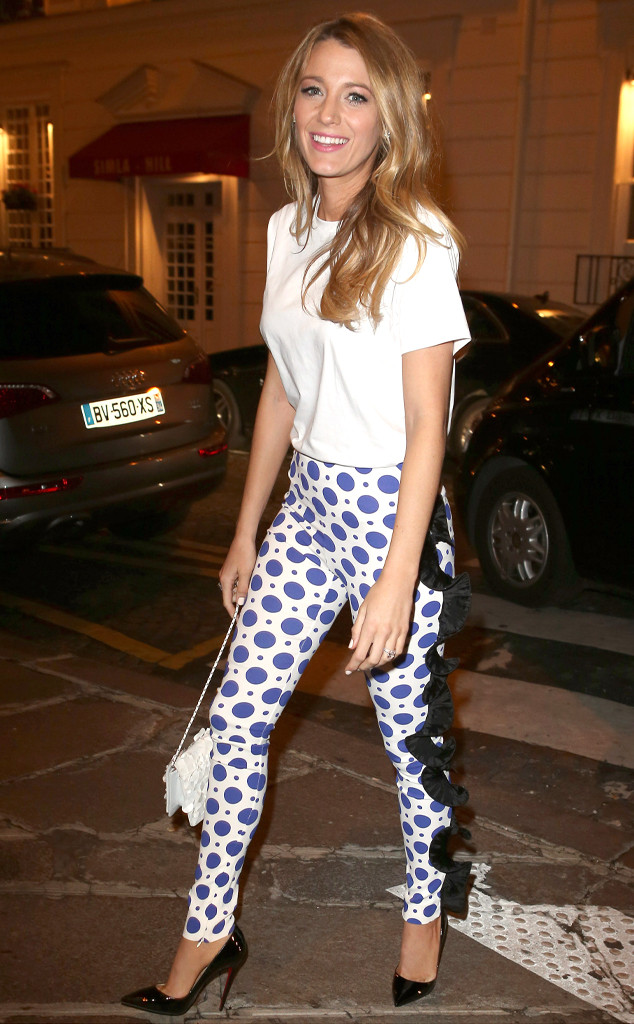 CHP/FAMEFLYNET PICTURES
Blake Lively has never been shy about her love of food—and now she's putting her taste buds to use for a good cause.
The 26-year-old blond beauty was spotted on Tuesday in Winthrop, Mass., where she visited BlackStrap BBQ restaurant and enjoyed a three-hour family-style feast which included smoked chicken, corn fritters, fried pickles, onion rings, collard greens, baked beans and corn bread.
Yum!
Ryan Reynolds' other half chowed down with the owner of the restaurant, Kate Economides, in addition to her PBS crew, as the erstwhile Gossip Girl star was in town to film a sex trafficking TV special.
"Blake was so down to earth, just like a girl next door. You can tell she is a very caring person, using her celebrity status to do good," Economides tells E! News. "Whenever I came to the table, Blake made it a point to look me in the eyes and say thank you."