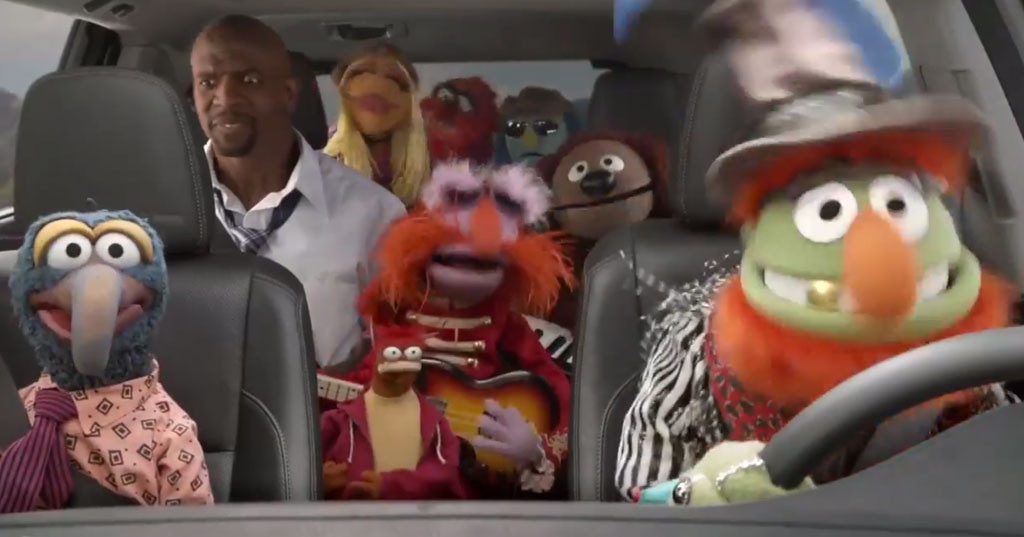 Toyota
Don't worry. This was a friendly hijack.
A well-dressed Terry Crews was driving down the highway in his Toyota Highlander when he pulled over at the sight of a festive but broken down bus. Suddenly, Floyd Pepper and Zoot pop open the door to a surprised Crews, who gets kicked out of the driver seat and is forced to go on an unknown journey.
Before he knows it, Crews is off on one wild ride. The musical expedition goes from ambushing the elderly playing bingo to taking them out to a nightclub to making wine to being in a parade.
And by the end of it, Crews was shirtless with his tie tied around his head, singing out of the sunroof, as he has the time of his life.
But for Kermit, that's just Monday.
This isn't the first time we've gotten a glimpse of what this Sunday's Super Bowl commercials will consist of. Earlier today, Budweiser released their adorable spot, which made us want to go straight to the pet store and buy a puppy.
The ad features Bud's signature Clydesdales and a super-cute pup, who grow the sweetest fondness for each other. We'd talk more about it, but we've already teared up about it too much, so you can just see for yourselves.