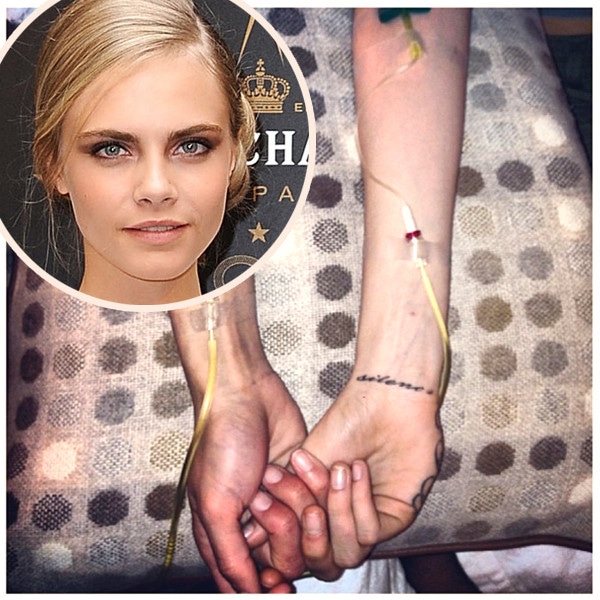 Ben Pruchnie/Getty Images/Instagram
Everything alright, Cara Delevingne?!
Earlier today, the 21-year-old supermodel took to her Instagram and Twitter to share an alarming photo of both of her arms hooked up to IV needles and drip tubes. In the shot, the Brit beauty rests her arms on a pillow while undergoing the medical procedure. She captioned the pic, "I V Drippin."
Needless to say, the IV pic caused a wave of panic to swirl among her fans and followers. Not to worry though.
Delevingne took to Twitter shortly after posting to original shot, writing, "Don't worry! It's just a vitamin drip to help with a cold. Thanks for the messages."
Phew!
Meanwhile, Delevingne recently shared some behind-the-scenes photos from her recent photo shoot for BoBo. In one shot, Delevingne makes a funny face while playing with a director's clapboard. In another, she gets a smooch from a friend.
Delevingne also recently walked in several Paris Fashion Week runway shows. Perhaps all that working left Delevingne needing some extra vitamins!