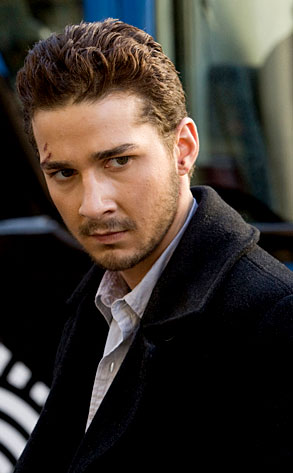 Universal/Paramount
Shia LaBeouf got into a bar fight at South London's Hobgoblin pub on Thursday, Jan. 16. The Lawless actor was caught on camera berating a fellow patron who apparently dissed Mia Goth's mother. LaBeouf got into the man's face and repeatedly shouted, "What'd you say about my girl's mom?"
"Are you f-----g kidding me, bro?" LaBeouf asked. The actor then head-butted the man, prompting two women—including one who pleaded "Shia!"— to restrain the Fury star. "Don't be sarcastic with us again," a British woman told the man just after LaBeouf was pulled away. "Don't even play smart."
It's not yet known what the man said to possibly provoke an intoxicated LaBeouf, 27, or Goth, 20.