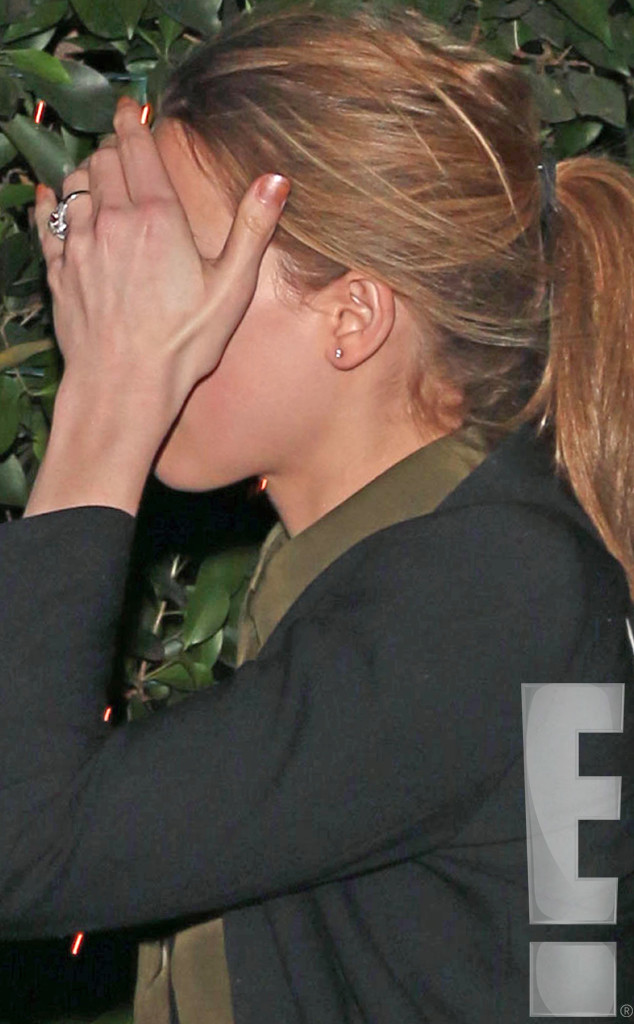 AKM-GSI
Is Johnny Depp planning to settle down with Amber Heard? Like, really settle down?!
Despite a good effort to keep her left hand covered, an eagle-eyed paparazzo got a bird's-eye view of what appeared to be a diamond ring on that ringer as Heard was leaving a restaurant last night in Los Angeles.
Reps for both Heard, 27, and Depp, 50, have not yet responded to the question this ring instantly brings to mind—is the handsome couple engaged?!
A source tells E! News that the couple are engaged, but the famously private couple likely won't be providing their own confirmation anytime soon.
Until this past weekend, the public side of their romance had been relegated to photos of the two out and about in various cities around the world and vague references to romance and privacy in interviews.