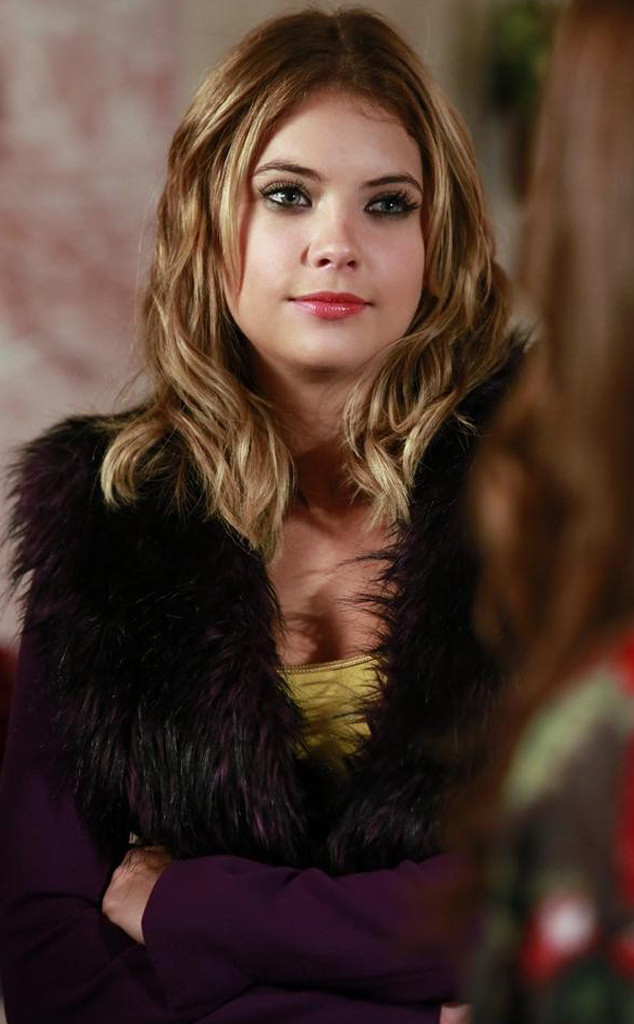 ABC FAMILY/Ron Tom
Calling all Benzoholics, have we got a treat for you!
Fans know and love Pretty Little Liars'Ashley Benson as Hanna, the snarky blond bombshell who is quick to judge and even faster at dishing out hilarious one-liners. She's fun, she's sassy, and she's got an unbelievable closest that would cause most girls to do unspeakable things for a chance to raid it.
We've grown to adore Hanna Marin over the past four years and we think it's about time that we celebrate the girl who taught us that sometimes you poke the bear, and sometimes the bear pokes you.
We've snagged you an exclusive and fun featurette of some of Hanna's best and most memorable moments since Pretty Little Liars began, and we know that you're going to laugh just as hard as we did when you watch it. But be warned, as soon as you hit play you're going to fall in love with Miss Marin all over again…