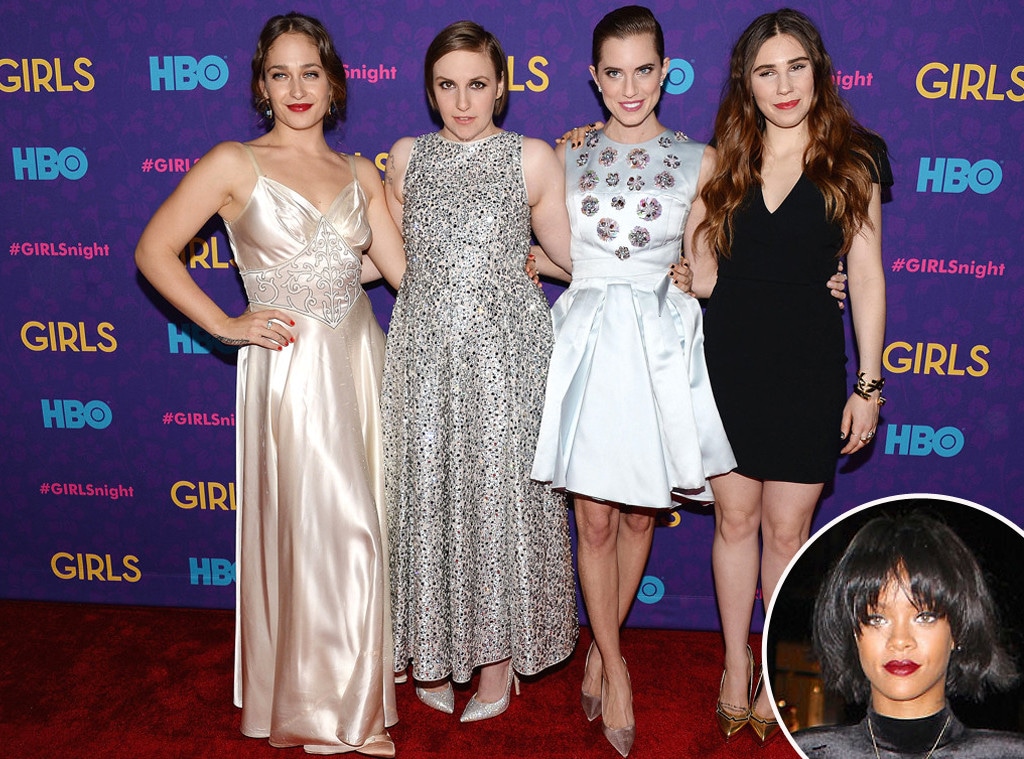 Andrew H. Walker/Getty Images, 247PapsTV/Splash News
Could it be that Rihanna isn't a fan of Girls?
The music supervisor for the hit HBO series Manish Raval revealed to Radio.com that the Barbadian beauty's song "Talk That Talk" was eyed for a major scene during Season 2. Specifically, the scene where Hannah, sporting a bright yellow mesh top sans bra, and her roommate Elijah (Andrew Rannells), attend a party while high on cocaine.
Raval explained that Icona Pop's tune "I Love It" was used instead, and now the upbeat track is a smash hit and is known for its use in this notable sequence.
"You know, honestly, I don't know," Raval said when asked if he knew the reason behind the crooner's decision to reject the offer. "They didn't give a reason, we didn't ask for a reason," he added. "So I can't speculate as to why, but you know, it's a happy accident. She said no and we happened to find the Icona Pop song."
And the rest is history.
As for what fans can expect for season 3, Raval dishes that Miguel, Jenny Lewis, Beck, Christina Perri and Lily Allen will be featured.
Girls returns with a special two-episode premiere on Jan. 12 at 10 p.m. on HBO.