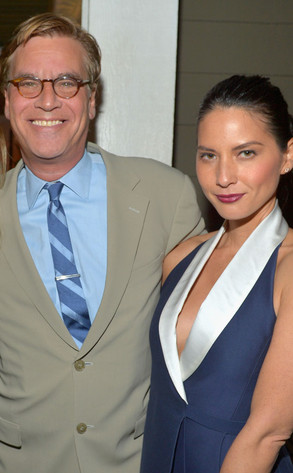 Charley Gallay/Getty Images for VF
Isn't there enough drama on The Newsroom to suffice those hungry for a scoop?
In a statement exclusive to E! News, series creator Aaron Sorkin slams a report suggesting that he and star Jeff Daniels do not get along with Olivia Munn, who plays a brilliant yet socially awkward economist and finance reporter alongside Daniels' ego-maniac-with-a-heart-of-gold lead anchor.
"The story bears no resemblance to reality," Sorkin said. "Olivia is a perfect cast member who is loved and respected by the entire cast, by the crew and the producers, by HBO and especially by me."