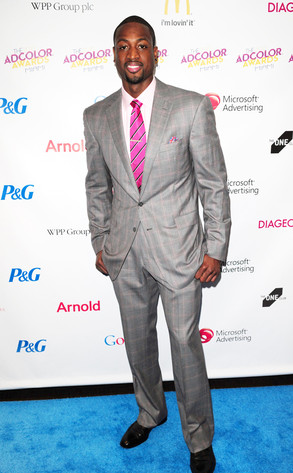 Vallery Jean/Getty Images
Dwayne Wade has nothing to hide. The Miami Heat guard confirmed reports that he fathered a son outside of his relationship with Gabrielle Union during a press conference on Monday, Dec. 30.
"I had a time, a part in our break, in our pain and our hurt, a blessing came out of it in my life, having a son that was born healthy," Wade, 31, said of his relationship with Union, 41. "So I'm moving on."
The press conference took place prior to the Heat's game against the Denver Nuggets at the Pepsi Center, just hours after Wade's baby news made waves online. "I'm in the public eye, so obviously that's a part of it," Wade said of his son's birth making headlines. "It comes with the territory."