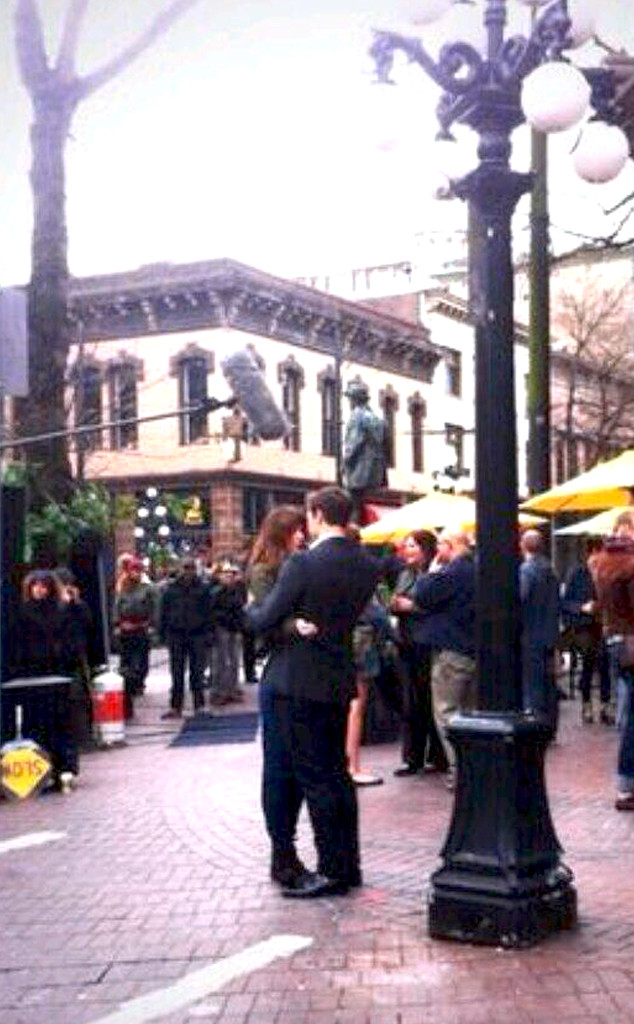 Twitter
When is a kiss not just a kiss? When it takes place on the Fifty Shades of Grey set!
And while this pic of Jamie Dornan and Dakota Johnson kissing and dancing may be a bit blurry, it's nevertheless pretty clear that the costars indeed have chemistry.
Taken Wednesday, Dec. 18, on the film's Vancouver set, the shot follows one that was taken earlier in the day when Dornan, who plays Christian Grey, arrived for work.
We also got our first glimpse of Jose (Victor Rasuk), the other leading man in Anastasia Steele's (Johnson) life.