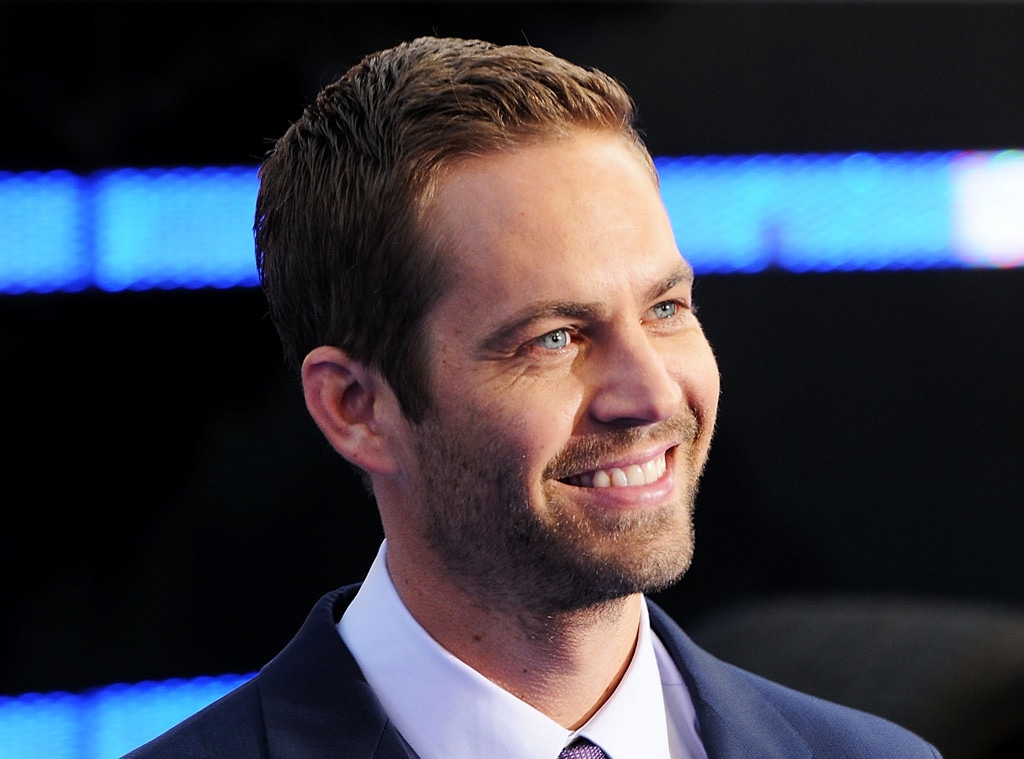 Eamonn McCormack/WireImage
It's hard to believe it's been one week since Paul Walker died in a car accident.
The 40-year-old actor and his friend, Roger Rodas, tragically passed away on Saturday, Nov. 30.
After attending a Reach Out WorldWide charity event, Rodas and Walker went for a drive in a Porsche Carrera GT and never came back. Their vehicle struck a light pole, two trees and a speed limit sign. When police arrived on the scene in Santa Clarita, Calif., deputies found the vehicle engulfed in flames. Both men were pronounced dead at the scene.
The Los Angeles County coroner's office confirmed that Rodas, 38, died of multiple traumatic injuries, and Walker, 40, died of the combined effects of traumatic and thermal injuries.
This wasn't the only story that had people talking. Check out our top five stories of the week.
Paul Walker's Death: Walker's death saddened us all and his family, friends, colleagues and fans around the world are mourning his sudden loss.
A source tells E! News exclusively that the Fast and Furious star's daughter, Meadow Walker, is "still in shock" in the wake of her father's passing.
"Friends have flown in to be with her," the source added. She is in OK spirits and dealing with it the best she can for a 15 year old."
The late actor's father, Paul Walker Sr., talked about the last conversation he had with his famous son before the star's accident—and their talk had to do with death and Walker's "daredevil" activities.
"The last conversation we had, I sat there, I looked at him and I said, 'You know, I love you very much, love all of you. And we're all very, very close. If anything was to happen to anybody in this family, it would be a rough deal,'" Walker's father told E! News exclusively.
Kardashian Family Christmas Card Unveiled: Tis the season for the Kardashians to release their annual Christmas card! This year's high-fashion photograph features Kim Kardashian, Khloé Kardashian Odom, Kourtney Kardashian, Kris Jenner, Kylie Jenner, Kendall Jenner and Bruce Jenner posing in a ransacked, colorful and carnival-like room of sorts filled with magazines, dollar bills, a sparkling gold money sign, mannequins and vintage snapshots of the family members, among many other things. And not a single Christmas tree!
We analyzed the unique photograph, and here are a bunch of things you might not have noticed!
Jo Hale/Redferns via Getty Images / Angela Weiss/Getty Images for The LA Gay & Lesbian Center
Olympic Diver Tom Daley's Boyfriend Revealed: Olympic diver Tom Daley released a YouTube video this week, revealing he is currently dating a man.
"In spring this year, my life changed massively when I met someone and they made me feel so happy, so safe and everything just feels great," the 19-year-old gushed in the heartfelt message. "And that someone is a guy. It did take me by surprise a little bit. It was always in the back of my head that something like that could happen, but it wasn't until spring this year that something just clicked. It felt right and I thought 'OK,' and my whole world changed there and then."
So, who is the lucky guy?!
Sources exclusively told E! News that the English athlete has been dating Dustin Lance Black, the 39-year-old writer who won an Academy Award for his screenplay for Milk, the 2008 biopic about gay rights activist legend Harvey Milk (Sean Penn also won an Oscar for playing Milk in the flick).
Larsen/Lazic/INFphoto.com
Amanda Bynes Leaves Rehab: After spending nearly six months in an inpatient treatment facility, Amanda Bynes is currently back home with her family.
The 27-year-old actress was photographed leaving her family's house in Los Angeles on Thursday, Dec. 5 with her mother, Lynn.
Her attorney, Tamar Arminak, told E! News that the former child star is "doing very well and reestablishing a close and loving relationship with her family."
Maria Bello Has a Girlfriend: Maria Bello wrote in a poignant essay, printed Friday, Nov. 29 in the New York Times, that she is gay and has a serious girlfriend. The 46-year-old star of A History of Violence and Prisoners recalls her first-person account how she told her 12-year-old son that she was in a relationship with a woman.