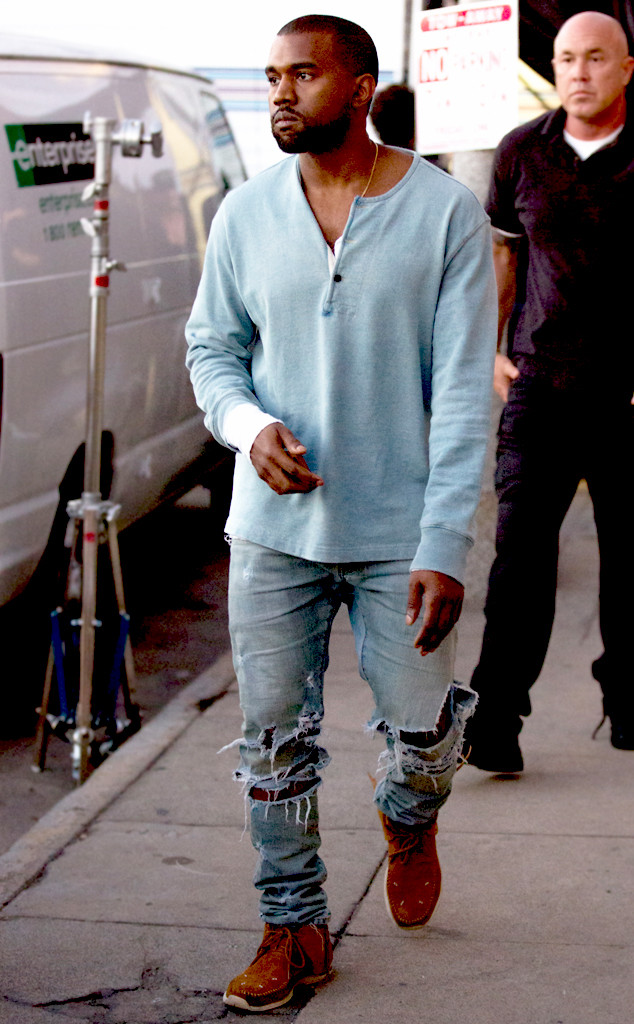 All Access Photo / Splash News
It's no secret that Kanye West isn't one to keep his opinions to himself, especially when given the opportunity on a major platform.
Such was the case when Yeezy taped a very insightful podcast with Bret Easton Ellis, released just yesterday, where he chatted about a number of topics including film and (what else?) fashion.
And since the pair is currently working on a top-secret movie together, much of the conversation lingered on popular flicks and their favorite rentals as kids, keeping it mostly light-hearted.