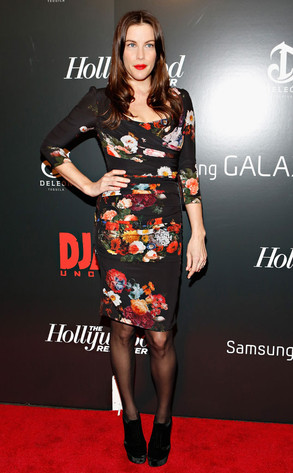 Cindy Ord/WireImage
Liv Tyler seems to be taking a page from Gwyneth Paltrow's book…
The actress is releasing an etiquette book alongside grandmother Dorothea Johnson dubbed, Modern Manners: Tools to Take You to the Top.
Tyler's handbook is a perfect mix of old school rules and ways for young ladies to navigate themselves in today's day and age.
In a recent interview with beauty website Into the Gloss, the star revealed that she'd been working on the book with her grandmother (who's actually an etiquette teacher) for a long time.
"She started teaching me the importance of moisturizing at six years old, putting moisturizer on me every night when I got out of the bath," Tyler explained. "She also taught me things like, 'Never go to sleep without washing your face.'"
Sounds like those are pretty time-tested tips indeed!