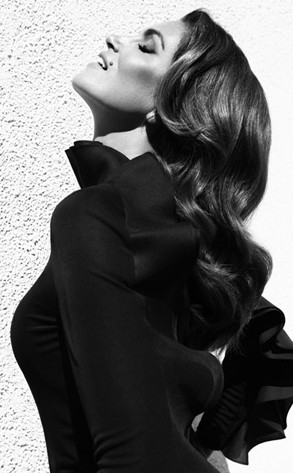 Paola Kudacki/Net-A-Porter
Cindy Crawford helped to usher in the era of the supermodel in the late '80s and early '90s. But her behavior on one occasion during her heyday was less than super—that is, if you ask her fashion industry colleague Bruce Weber.
In an interview with HuffPost Live, the celebrated photographer and filmmaker revealed that he once fired the 47-year-old catwalker because she was acting so "rude" during a photo shoot for Revlon.
"I was photographing…Cindy Crawford, but it was on a Revlon shooting and she was so rude to the whole team and crew. Not to me. But I didn't really go for that," Weber said.
What riled the shooter was a diva-esque exchange that occurred between Crawford and a staffer when the former griped about Weber photographing other people than her.