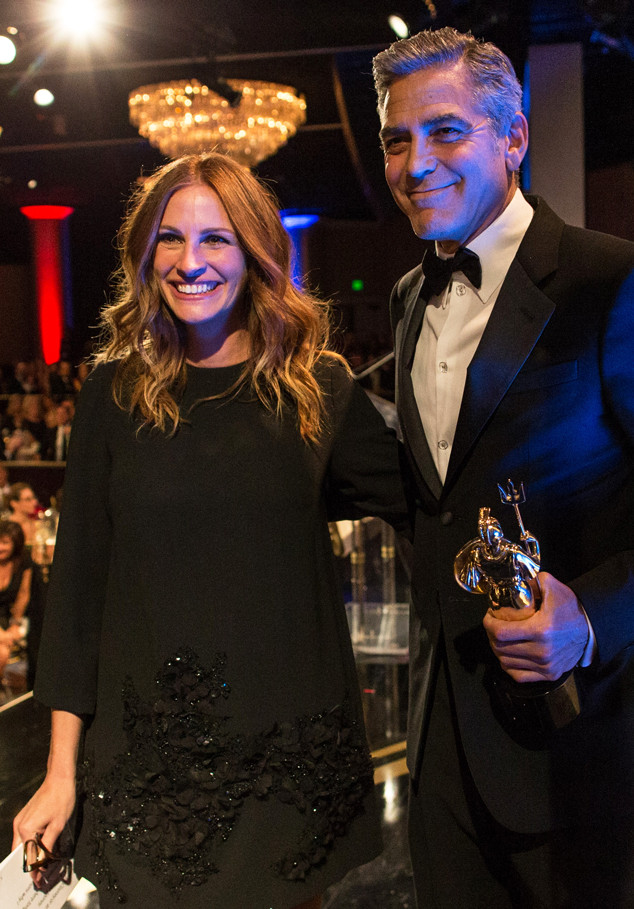 Christopher Polk/BAFTA LA/Getty Images for BAFTA LA
George Clooney may have been the big honoree at tonight's BAFTA Los Angeles Jaguar Britannia Awards in Beverly Hills, but that didn't stop his A-list celeb friend Julia Roberts from cracking some jokes about the Oscar winner.
"I'm normally in my second REM cycle by now so let's get this done," Roberts joked on stage while presenting Clooney with the Stanley Kubrick Britannia Award for Excellence in Film. "George Clooney, or as my daughter calls his, 'George Looney.' So, so honored to be here tonight. And there are two obvious reasons why I was chosen to do this."
"One, Brad Pitt was out of town," she went on. "Two, Matt Damon, he's in town but he was unavailable. I consider George a friend. We have worked together in many capacities. We have acted together a few times. He's been my producer and my director, all of which he is immeasurably gifted at. He's handsome, he's talented, he is an exemplary humanitarian and a gifted prankster."