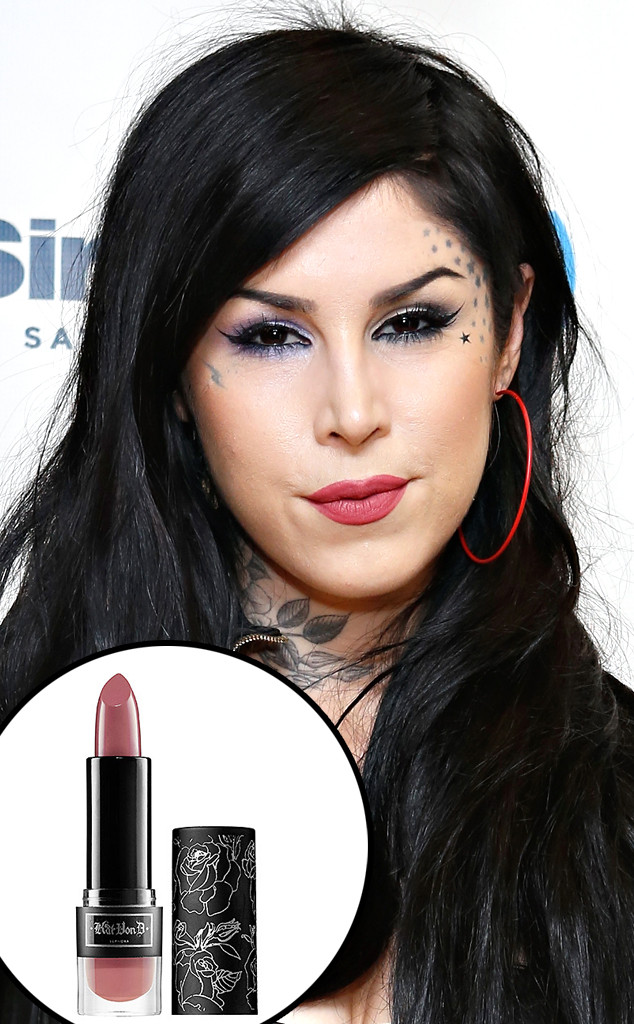 Cindy Ord/Getty Images
A lipstick from Kat Von D's makeup line with Sephora has been recalled and it's not due to lead. It's because of the lipstick's name: "Celebutard."
According to Atlanta's 11Alive, protests went viral after an ad for the tint appeared on a blog for parents of kids with special needs. Developmental disabilities groups and parents began speaking out on social media, saying the name is both politically incorrect and offensive.
Sephora responded by removing the shade from stores and website and issuing a public apology: "It has come to our attention that the name of one shade of a lipstick we carry has caused offense to some of our clients and others. We are deeply sorry for that, and we have ceased sale of that shade both in our stores and online."