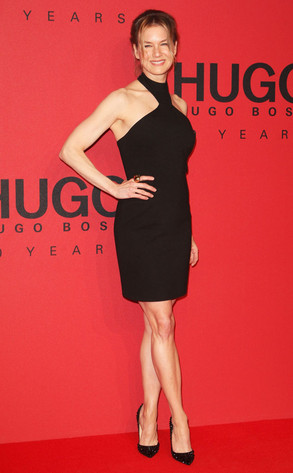 Adam Berry/Getty Images
Renée Zellweger is setting the record straight about her weight. In light of recent headlines, the slender 5-foot-4 actress is fighting back at reports that suggest she suffers from an eating disorder.
Speaking to the U.K's Daily Express, Zellweger says she's not as obsessed with being thin as the tabloids would like their readers to believe. "When you read reports that you are starving yourself or that you are anorexic, it's very unfair and disappointing," the newspaper quotes the 44-year-old actress as saying. "It's not very pleasant to read reports which say you've gone too far or this or that."
Zellweger's weight has been under scrutiny ever since she gained 30 pounds for her starring role in 2001's Bridget Jones' Diary. Once filming wrapped, she slimmed down to her typically svelte shape, only to gain weight again for the movie's 2004 sequel, Bridget Jones: The Edge of Reason.