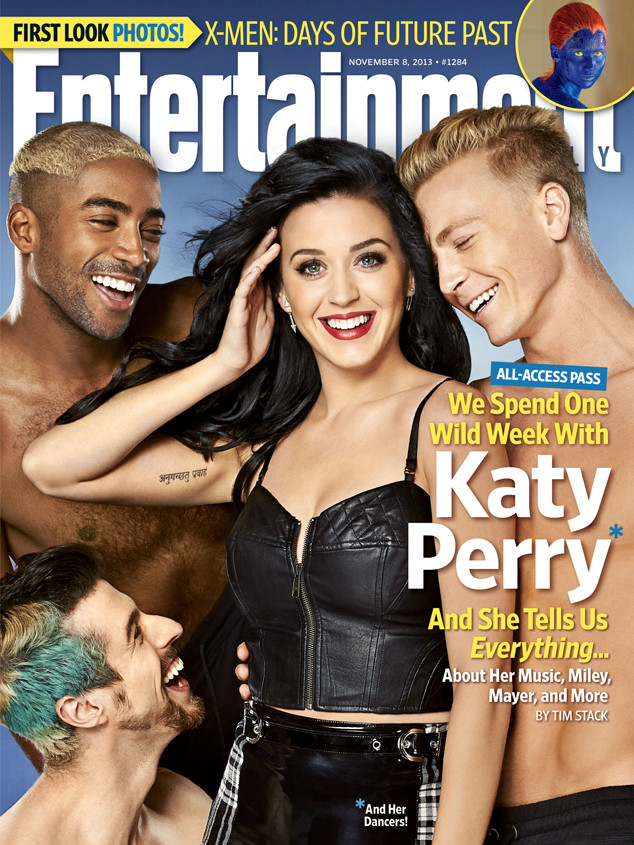 EW
Katy Perry can't stop gushing about her boyfriend, John Mayer.
The "Roar" singer covers the latest issue of Entertainment Weekly, donning a leather sleeveless top and surrounded by shirtless men.
In the wide-ranging interview, she chats about how the 36-year-old crooner was the inspiration behind the track "Legendary Lovers" on her album Prism.
"I actually wrote it in an email one time, and after I wrote it I looked—we had a long courtship before anything was [public], just writing letters to each other and seeing 'legendary lovers,' it sounded so nice," the 29-year-old pop star reveals.
"Some things float into my mind, and I process them, and [then] I make songs about them," she added.
Can you say, awww?