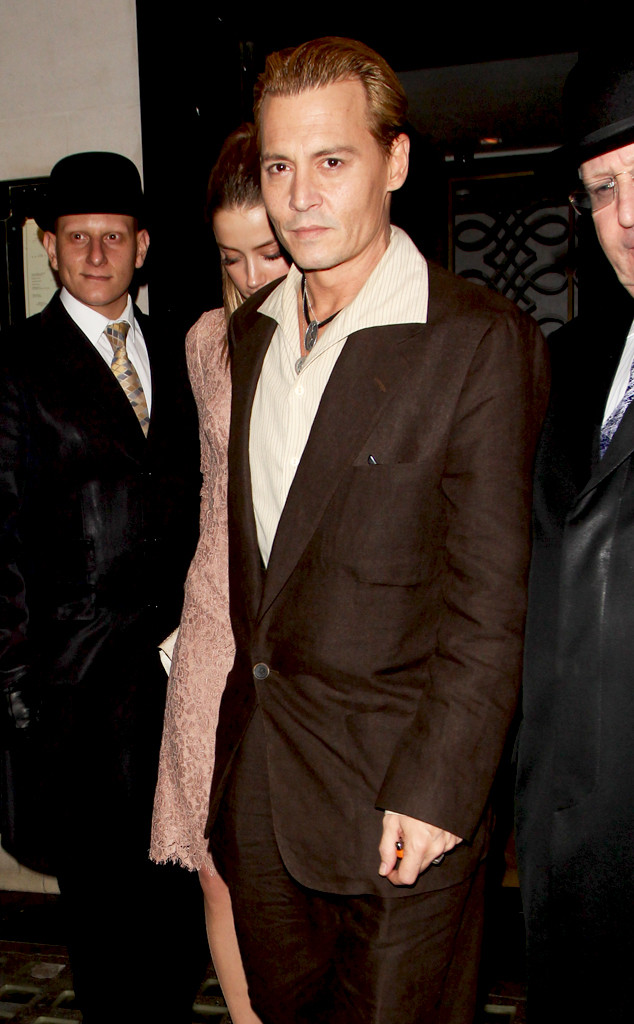 bauergriffinonline.com
Maybe blonds do have more fun.
A still disconcertingly light-haired Johnny Depp and Amber Heard, rumored to be on the rocks because they hadn't been seen together in quite some time, were spotted on their way out of Scott's Restaurant in London's Mayfair District earlier tonight.
On-the-rocks rumors extinguished for now!
For date night, Depp, 50, was doing his signature dark-suit, white-shirt-with-an-open-collar thing, while Heard, 27, wore a dainty pink dress.
The handsome Rum Diary costars hadn't been photographed together since July. Depp, who debuted blond locks earlier this month (he might be blonder than his girlfriend now!), has been in the U.K. shooting Rob Marshall's big-screen adaptation of the Stephen Sondheim musical Into the Woods.