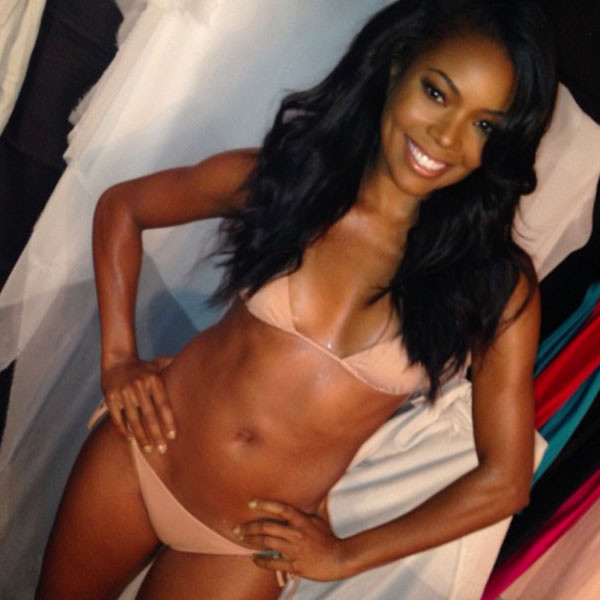 Instagram
Dwyane Wade, you're a lucky man.
The Miami Heat star's longtime love, Gabrielle Union, proudly posted an Instagram pic of herself in some skimpy swimwear this week.
And who can blame her?
Seriously. We were pretty much rendered speechless when we first saw this photo and, well, we haven't stopped staring since.
"Just smile ... Kills em everytime #ItsNeverThatSerious #40," the stunning star captioned the shot.
Oh, trust us Gabrielle, we're smiling.
Of course, this isn't the first time we've seen the gal flaunting her fabulous figure.
In fact, both she and Wade did just that when they hit the beach in Malibu, Calif., last month, complete with a little PDA.
OK, we'll stop writing, so you can resume ogling.