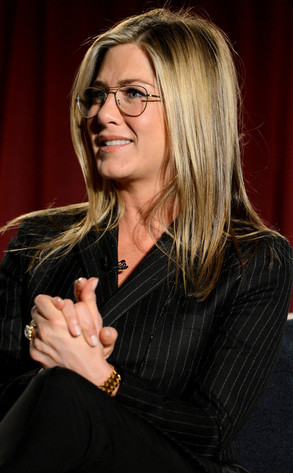 Courtesy of Frank Micelotta/Invision for Academy of Television Arts & Sciences/AP Images
Jennifer Aniston certainly let the cat out of the bag during the Television Academy's An Evening Honoring James Burrows in Los Angeles earlier this week.
She revealed that she was asked to sit out of cast photos for Friends in case she didn't end up playing the character Rachel Green, Us Weekly reports.
According to Burrows, the hit series' director, Aniston had shot five other pilots before landing her big breakout role.
Aniston was originally signed on to star in the CBS sitcom Muddling Through when she met with Burrows for an audition.
"We took her in second position," he explained about hiring the 44-year-old actress. "So [when] that show was cancelled, we were able to use her."