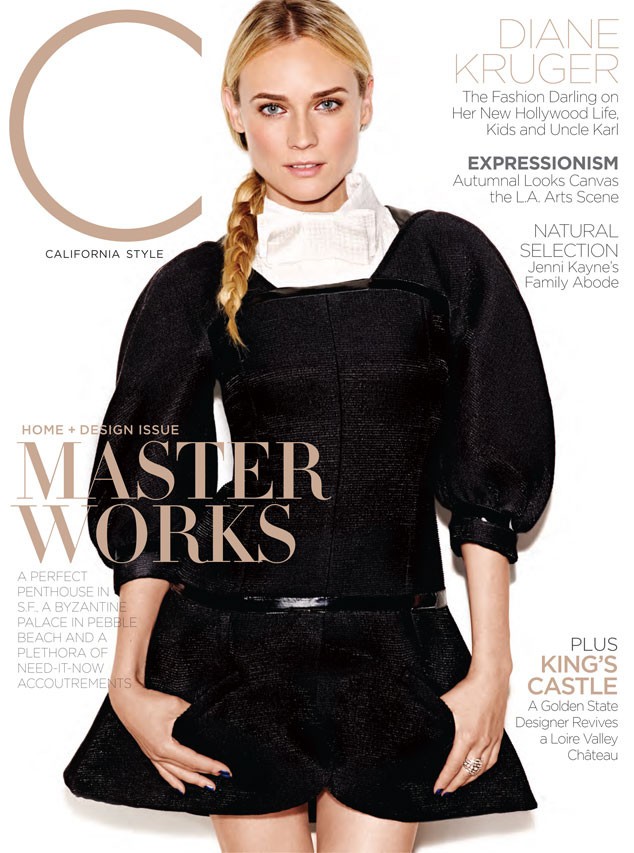 Matthias Vriens-McGrath/C Magazine
It's been said before but bares repeating: Joshua Jackson is one lucky guy!
While yesterday the Internet spent a better part of the day discussing whether or not Diane Kruger had a wardrobe malfunction over the weekend in a cleavage-bearing Jonathan Saunders dress (she didn't), one thing that's not debatable is how stunning the actress looks in her new photo shoot for C magazine.
Sporting a side braid, the star poses in chic ensembles—including several ultra trendy black and white combos—for the October 2013 issue, which is on newsstands now.