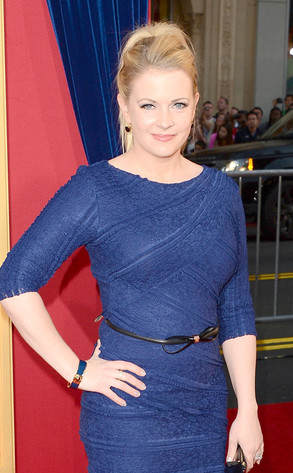 Jason Merritt/Getty Images
UPDATE 9/26/13 8:03 AM: A source close to Paris Hilton tells E! News, "There's no way this ever happened. Paris has never been friends with or partied with Melissa. They don't run in the same social circle. Melissa is obviously using Paris' name to sell her new book and make it seem more interesting."
________
Melissa Joan Hart is leaving no stone unturned!
The former child actress is revealing shocking details about growing up in Tinseltown in her new tell-all titled, what else, Melissa Explains It All.
The book is set to hit shelves on Oct. 29, but she shared some of the more shocking tidbits with Life & Style magazine.
The 37-year-old confessed to surprising hookups with a few very famous faces as well as her drug-fueled days of partying among young Hollywood's elite.
"I experimented with weed, Ecstasy, mushrooms and mescaline for about a year and a half," she confessed.