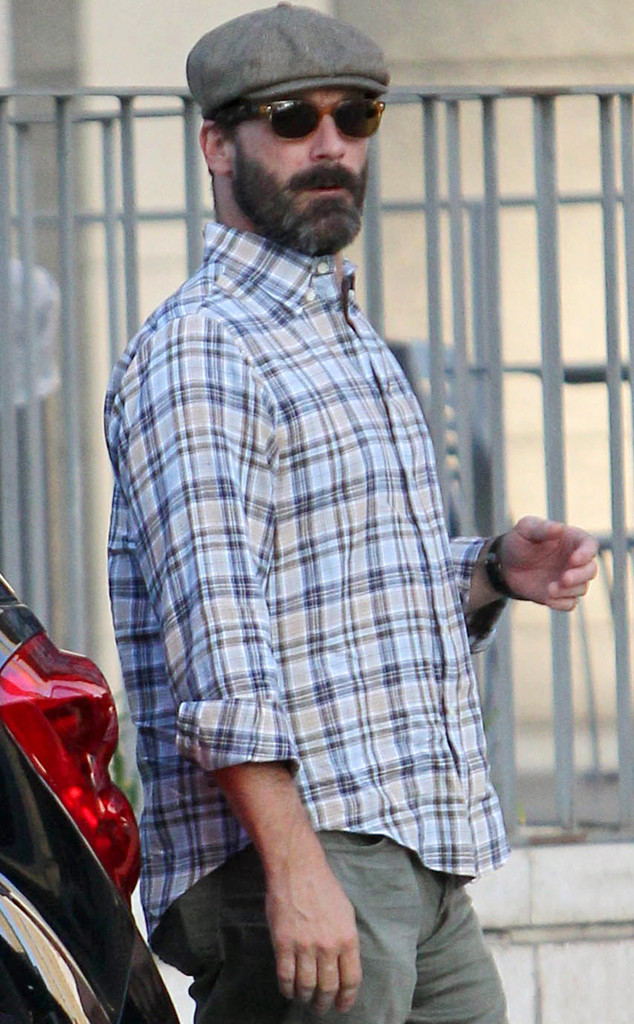 PacificCoastNews.com
Not feeling so dapper, Jon Hamm?
The Mad Men star, who is nominated for an Emmy for his portrayal of the debonair Don Draper on the hit AMC series, was spotted near his Los Angeles home on Thursday where he was snapped sporting a very scruffy beard.
Hamm looked barely recognizable with his bushy facial hair, wearing a flannel shirt, newsboy cap and black boots, looking nothing like his impeccably dressed TV character, who is always seen rocking stylish suits.