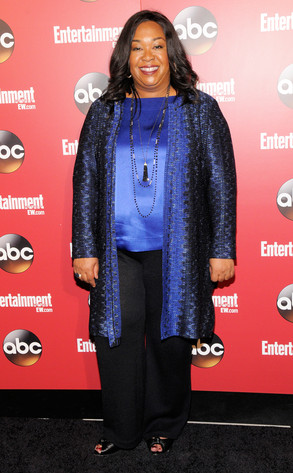 ABC/Lorenzo Bevilaqua
Shonda Rhimes has welcomed a baby!
The 43-year-old Scandal and Grey's Anatomy creator announced on Twitter last night that she's welcomed her third child, a baby girl.
"Been AWOL from Twitter," Rhimes posted. "I totally have a good reason: TINY HUMAN #3 is here and she's perfect! Babies are good. Life is good. #2shows3kids."
Rhimes already has two adopted daughters, Harper (adopted in 2002) and Emerson (adopted in 2012). The name of Rhimes' new daughter hasn't been announced (but we're sure it's equally adorable).