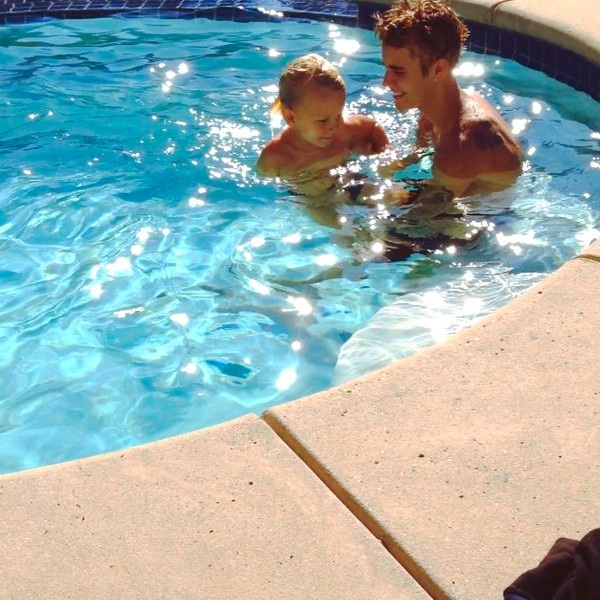 Instagram
Justin Bieber is shirtless again.
Of course, the pop star does have a pretty good (not to mention super cute) reason this time around.
In an Instagram video he posted on Sunday, the 19-year-old star can be seen taking a dip with his little brother Jaxon.
"Me and Jaxon swimming today," reads the caption.
In the clip, we see Bieber head to one side of the Jacuzzi and patiently wait as his 3-year-old sibling adorably paddles his way over to his big bro's waiting arms.
The precious moment reminds us of when the singer brought his then-3-year-old sister Jazmyn out onstage for a sweet rendition of "Baby" together during a Christmas 2011 concert.
Yep. Nearly two years later, Biebs is still making us go "awww."