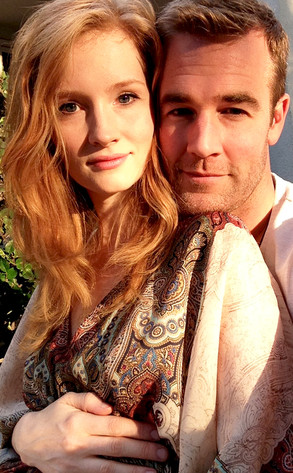 Kimberley Van Der Beek
James Van Der Beek is going to be a daddy again!
The erstwhile Dawson's Creek star's missus, Kimberly Van Der Beek, announced that she's pregnant with their third child due this winter!
"All of the craziness, exhaustion and moodiness aside, James and I are beyond elated and feeling so incredibly blessed," the mom-to-be wrote on her blog about healthy living.
Since tying the knot in 2010, the Van Der Beeks have had two children, 2-year-old Olivia and 18-month-old Joshua.
"Olivia and Joshua are in on the news and seem to be excited about a baby coming into the family. And James, thank you for being the loving, caring and understanding husband and father that you are," Kimberly added.