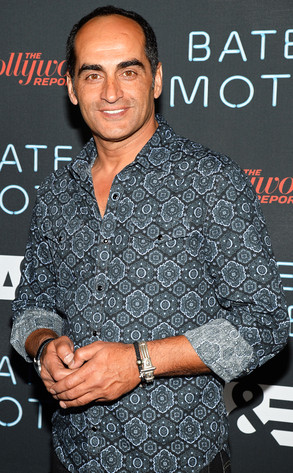 Ethan Miller/Getty Images
The terror alert is going to be at an all-time high in Starling City this Fall.
Arrow has cast its latest villain for season two and it's one of TV's ultimate baddies: Homeland's Navid Negahban, who played the terrifying terrorist Abu Nazir during the Showtime's hit first two seasons, is set to guest star as the villainous Al-Owal, we can exclusively confirm.
And Awwal isn't just your average foe as he has major ties to a group of baddies DC Comics fans know very well, which also connects him to Malcolm Merlyn (John Barrowman), Oliver's (Stephen Amell) biggest adversary in season one of the CW hit series.