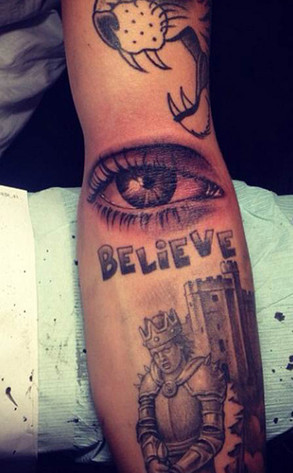 Instagram
Justin Bieber has a new tattoo.
The 19-year-old pop star took to Instagram today to show off yet another piece of artwork ink, which he recently had done on the inside of his elbow on his left arm.
"@bangbangnyc did this art ., Moms always watching," the Biebs shared, along with a photo of the tattoo, which appears to be his mom Pattie Mallette's eyeball and eyelashes. Surrounding the eye ink are his other many arm tattoos, including the world "believe," a knight in full-body armor standing in front of a castle and what looks like a tiger opening it's mouth.