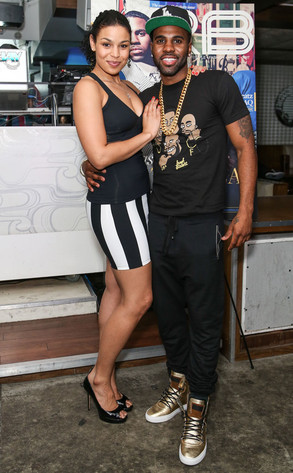 Chelsea Lauren/WireImage
Don't be looking for a wedding registry just yet, folks.
Speculation has been swirling that Jordin Sparks and Jason Derulo might be planning a trip down the aisle ever since Sparks posted some pretty enthusiastic tweets on Thursday.
Among them?
"Yes I'm excited for my babe to perform but that's not why I'm FREAKING OUT!" and "*JUMPS ON BED & SCREAMS!!!* (sorry to the people in the room under me)."