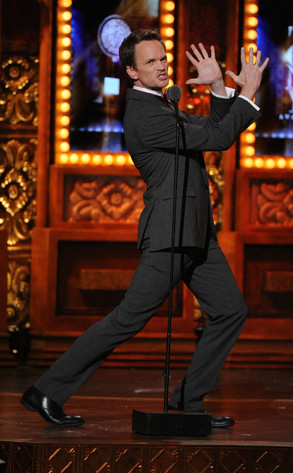 Heather Wines/CBS
If Neil Patrick Harris doesn't host the Oscars soon, then it's time for Hollywood to pack up and call it a day.
After his recent turn hosting the Tony Awards for the fourth time, it's clear NPH is the man for the job.
So when is it going to happen?
"When they ask me?" a modest Harris said when I caught up with him at the opening of Michael Jackson One in Las Vegas. "Someday. Who knows?"
Besides, Harris knows he has to be careful when answering such questions.