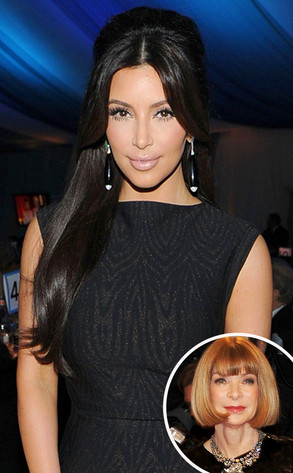 Larry Busacca/Getty Images
How very fashionable.
It seems that while Kim Kardashian was still pregnant with her daughter North, Vogue editor-in-chief Anna Wintour told the E! star how much she liked that particular moniker.
"That's not why they named her North, but it's nice to have Anna's blessing!" a source tells E! News.