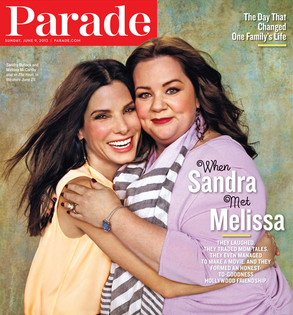 Parade
Sandra Bullock and Melissa McCarthy didn't just work well together on the set of The Heat—they became real-life BFFs!
In Sunday's Parade magazine, the dynamic duo open up about their insta-friendship and how motherhood bonded them far beyond filming.
"Having kids connected us on a deeper level," Bullock, proud mom to 3-year-old Louis, says. In fact, McCarthy has been spotted bringing her daughters Vivian, 6, and Georgette, 3, to playdates with little Louis in the past few months.