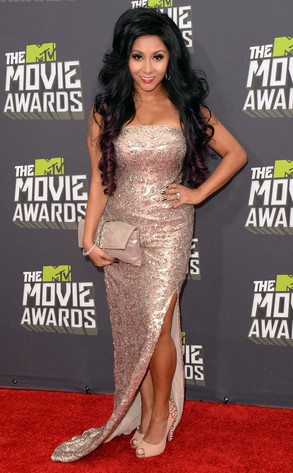 Jason Merritt/Getty Images
Move over, Simon Cowell!
Snooki is looking to make dreams come true for the best new up and coming singers and musicians.
The 25-year-old former Jersey Shore star, who recently started Team Snooki Music, exclusively tells E! News of her new endeavor, "Basically, I decided to give a couple of artists the chance to get out there and get noticed in hopes of getting signed and basically have their dreams come true."