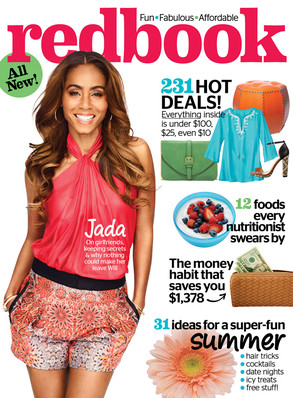 Andrew Eccles for REDBOOK
Jada Pinkett Smith will do anything for the love of her life, Will Smith, but there's one thing she can't tolerate.
"What is the thing that Will could do to make me not love him? That would make me abandon him? I can't think of one. I'm sorry," she told Redbook magazine.
"Except if he did something bad to the kids—now we've got a problem."
The protective mother to Jaden and Willow also explained to the mag that one of their family's secrets to success is to "find magic in the mundane," like daily chores and errands.