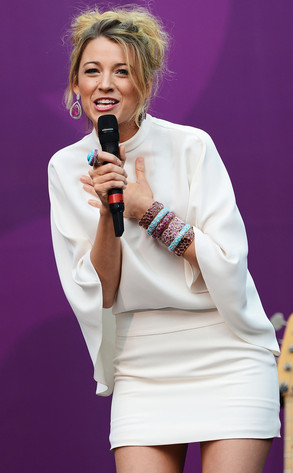 Ian Gavan/Getty Images for Gucci
The folks at Twitter should probably expect a call from Blake Lively sometime soon.
Not only has someone set up a fake Twitter for the former Gossip Girl star called @iam_blakelively, but it also appears to be verified with the blue and white check mark graphic and has 87,000 followers. Another "verified" account has almost 140,000 followers.
"That's not good," she told me at tonight's Chime For Change: Sound of Change Live concert in London. "It is strange. I think it's a little odd."