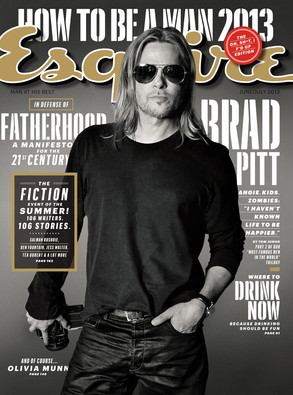 Esquire
Brad Pitt was Angelina Jolie's biggest supporter as she underwent and recovered from her double mastectomy.
But, he hasn't always been the family man he is today. In an interview in Esquire's June/July issue, the World War Z star opens up about his history with drugs and why he decided to move forward with his life.
"For a long time I thought I did too much damage—drug damage," he says. "I was a bit of a drifter. A guy who felt he grew up in something of a vacuum and wanted to see things, wanted to be inspired. I followed that other thing. I spent years f--king off. But then I got burnt out and felt that I was wasting my opportunity."