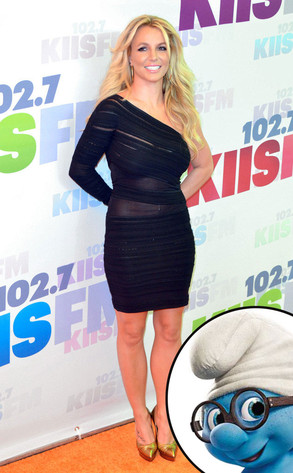 Tony DiMaio/startraksphoto.com
Britney Spears is feeling kinda blue.
The singer has gotten into a Smurf-y state of mind, as she's now unveiled her new track featured on the soundtrack to the upcoming summer flick The Smurfs 2.
The catchy ditty layers Brit-Brit's whimsical vocals atop upbeat electro bangers, while a rollicking guitar strums in and out. Consider it vintage Britney...with an oddly folksy pop-tart twist.