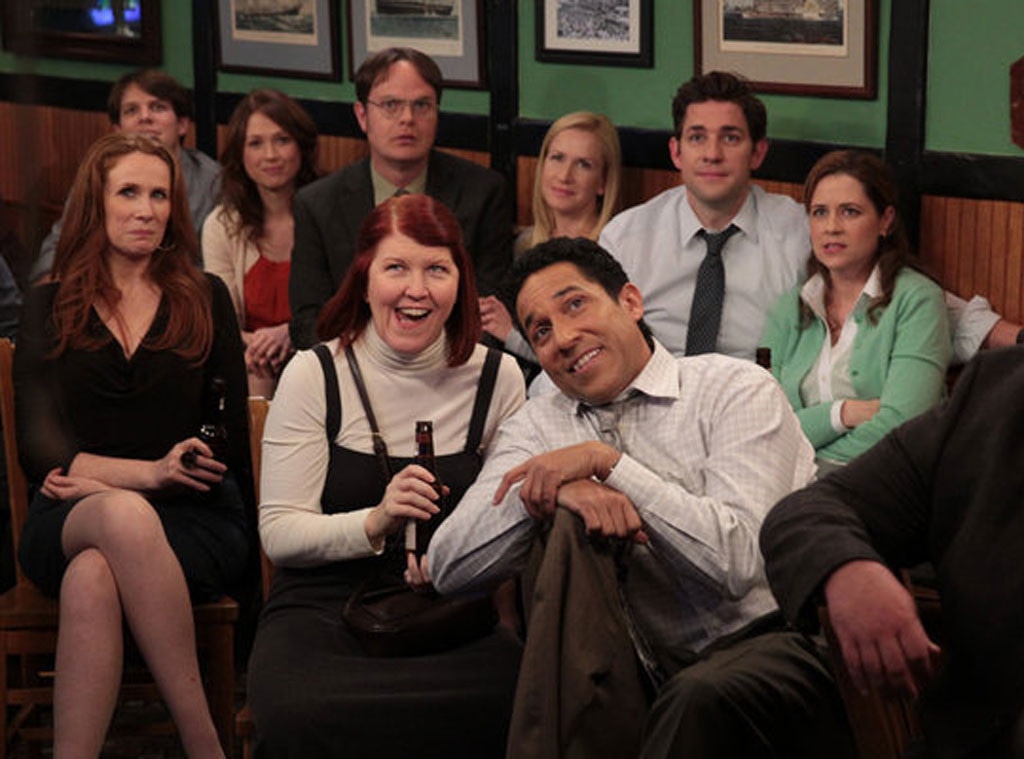 Chris Haston/NBC
Yesterday we kicked off our week-long celebration of The Office with the first 25 reasons of why we will always love the NBC series. The finale is a mere two days away, so let's not waste any more time mourning it. Let's get back to celebrating it! Here are the next 25 reasons why The Office will always be special to us:
75. Michael's (Steve Carell) hockey skills.
74.  Michael Scott meeting David Brent (Ricky Gervais).
73. Jim (John Krasinski) and Pam (Jenna Fisher) doing talking-heads together.
72. Michael's acceptance of office diversity.
71. Jim and Pam's air high-five.
70. Michael's secret to success.
69. Dunder Mifflin taking on the planking phenomenon.
68. Michael's face when the office sang him a song after his last Dundies.
67. Michael rolling in the PT Cruiser.
66. Ryan (B.J. Novak) the temp.
65. Harvey the Computer.
64. Kelly's (Mindy Kaling) enthusiasm for customer service.
63. Blonde Dwight (Rainn Wilson).
62. Pam's dorky glasses.
61. Jim face-checking the camera.
60. Dwight's Dunder Mifflin disguises.
59. Café Disco!
58. Dwight's fire drill.
57. Jim in his mustache disguise.
56. Phyllis' (Phyllis Smith) healthy sexual appetite.

55. That time that Daryl (Craig Robinson), Andy (Ed Helms) and Dwight went roller-skating.
54. Princess Unicorn, whose horn can pierce the sky.
53. Dunder Mifflin's Christmas card.
52. Jim's "Dwight" costume.
51. Dwight's "Jim" costume.