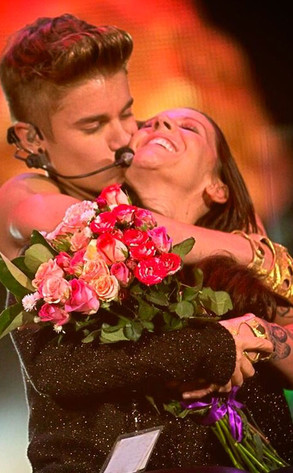 Twitter
His romantic life may have its ups and downs, but Justin Bieber will always have his mom to lean on.
Amid news that on-and-off girlfriend Selena Gomez—who recently reunited with the popster in Norway—told a radio station that she was "available," the "Boyfriend" crooner brought his mother, Pattie Mallette, onstage during a concert in Johannesburg, South Africa, on Mother's Day and gave her a rousing tribute in front of his throngs of fans.
And Bieber made sure to let everyone know who the real star of the show was.