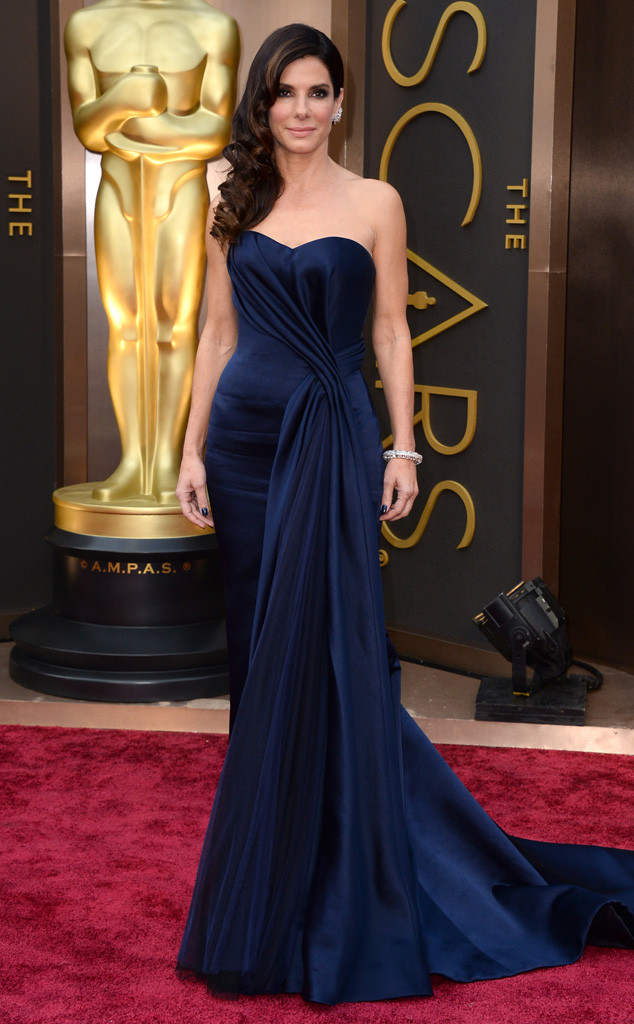 Jordan Strauss/Invision/AP
It doesn't get more hands-on than this!
Oscar-winning actress Sandra Bullock did the heavy lifting when she toted her son Louis' art project after school.
The Blind Side star held her 3-year-old's "Louis' Bees" poster, which was about as tall as the youngster, while he helped by carrying his lunch in the rain.