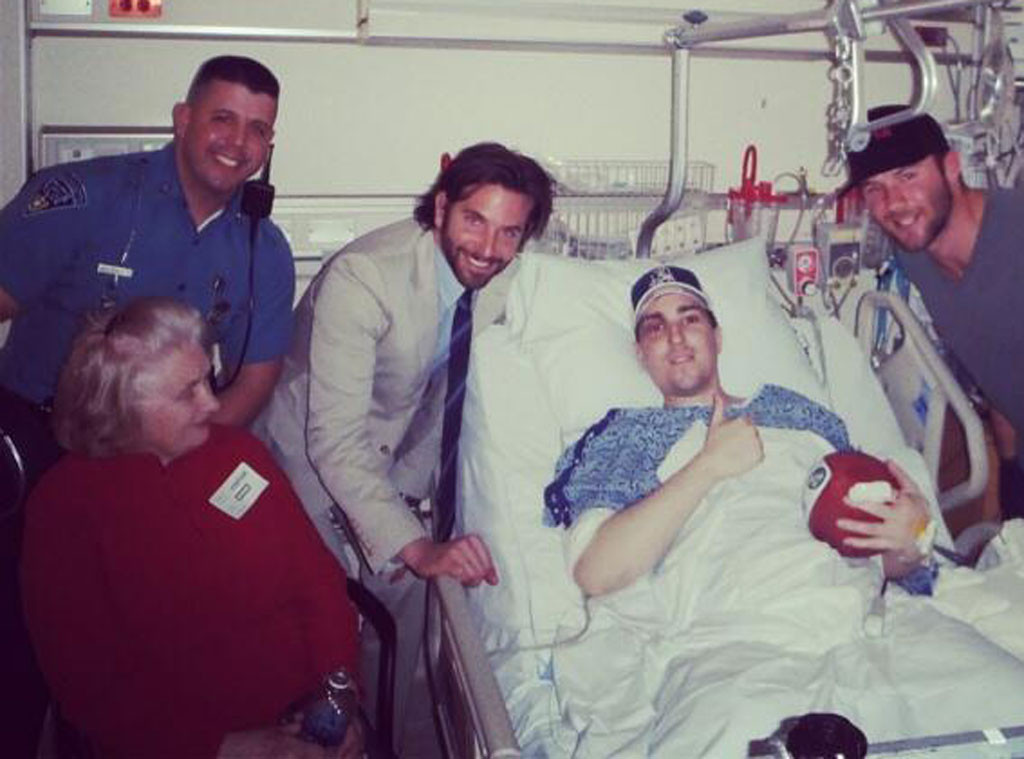 Twitter
Bradley Cooper praises Boston on their reaction to the bombings.
The actor paid a visit to numerous hospitals in the city over the weekend to see those who were affected by the tragedy that struck the Boston marathon, and this morning he shared his experience with radio hosts Ryan Seacrest and Ellen K on KIIS FM. 
"The thing about Boston is there are four Homeland Security hospitals, so the amount of treatment people got instantaneously after the bombs…I think there would have been more casualties had it been in another city," Cooper said. "The reaction time was so fast and the ability was so quick, it was just incredible." 
Cooper, who was already in Boston filming American Hustle, talked about the different people he met, including a double-amputee mother and her daughter who "would have died if it weren't for a guy from Philly who basically stopped the bleeding in time for the medics to come."
Regardless, the Hangover star stated that despite the horrific events that happened, "You can really feel the energy of the city rallying around itself. The amount of care is just incredible."
He also added that had he not been shooting for the film during the marathon (at a location roughly 45 minutes away), he might have been directly affected by the explosions. "I would've been right there, we just happened to be in a town about 45 minutes shooting that day [otherwise] I would've been right there."
Although production for American Hustle was put on halt after the incident, Sony Pictures confirmed to E! News earlier today that Cooper—along with Jennifer Lawrence, Robert De Niro, Amy Adams, Christian Bale and the rest of his costars—have returned to work to resume filming.