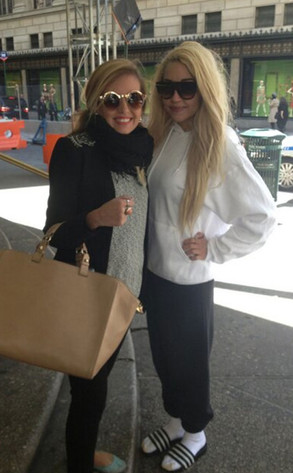 Twitter
Looking good, Chicky!
Amanda Bynes isn't crazy about the media these days, but she does love her fans. On Sunday, the 27-year-old actress happily posed with a fan in New York City, even tweeting out a photo of their meeting.
In the pic, Amanda wears oversize shades, a white sweatshirt, cute sweats, socks and Adidas slides. It appears the former child star was, like much of the city, happy to enjoy a sunny, albeit slightly chilly, spring afternoon.