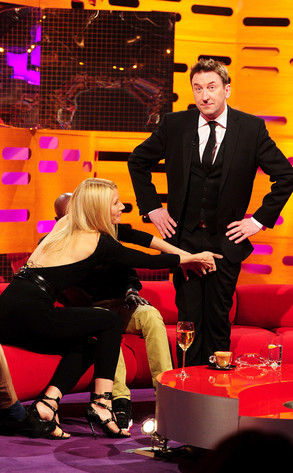 Ian West/PA Wire/ABACAPRESS. COM
Cover your eyes, Chris Martin!
Gwyneth Paltrow got overly handsy during a visit to The Graham Norton Show yesterday at London Studios.
At one point during the talk show taping, the Iron Man 3 actress copped a feel of fellow guest Brit comedian Lee Mack's junk by grabbing his crotch with both her hands.