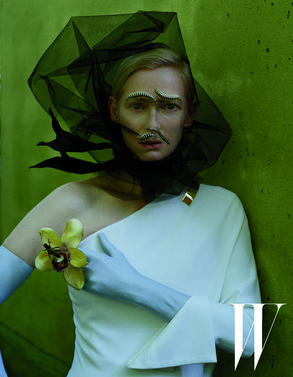 Tim Walker/W Magazine
Tilda Swinton rocks some pretty curious accessories in the latest issue of W magazine: centipedes.
That's right, the 52-year-old strikes a pose with the creepy crawlers, which were strategically placed over her face—yes face!—during the shoot to look like facial hair.
The bizarre props were part of Swinton and photographer Tim Walker's plan to create a series of dreamlike images inspired by artists like Salvador Dalí.
But if you're guessing Swinton got her one-of-a-kind look thanks to a little Photoshopping, think again!